Hello friends,
Greetings from Barcelona.☀️
🙌Many thanks for reading The Quest, your weekly round-up of tips and insights to help you design and lead exceptional online sessions that your group members will love.❤️
If you were forwarded this email, you can subscribe and receive The Quest straight to your inbox every Monday👇
---
📢A big announcement is coming…

The autumn cohort of my immersive online course Breakthrough Facilitation is coming very soon! 🎉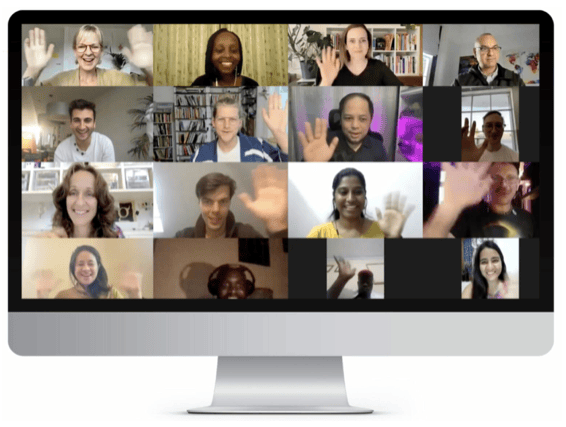 This course is for you if you are serious about leveling up your skills in designing and leading exceptional online sessions. 💪
Join the interest list and you'll be the first to get course dates and special discounts. And you'll have first dibs on one of the 20 spots available👇
Stay tuned for more announcements…
---
🙃How do you keep your live sessions fun but not cringy?
It's not easy to strike the right balance between keeping your session engaging without it feeling forced. If you have ever led an icebreaker that backfired (like I have) you'll know what I mean.
Fun can easily turn into "silly".
The last thing you want to do is to trigger your group members' bad memories of overzealous camp counselors. And besides, you've got a professional reputation to uphold. So better to play it safe, right?
You don't want your sessions to be dull either.
The problem is when you "stick to the agenda" and focus on "getting outcomes" your sessions can become, well, how can I say this 🤔… extremely dull. Yes, a giant yawn fest. 🥱
It's a both and…
You can make your sessions fun AND get meaningful work done without it feeling cringy. When you get it right you'll fast-track connection. You'll help your group surface new ideas. And you'll bring back the joy of working together online.
How do you keep your sessions fun and not cringy? That's our Quest for this week 🔎
👉 How to Lead Cringe-free Icebreakers -10 Pro Tips
👉 How to "Do Play Right" – with @Romy Alexandra
👉 My 5 favorite "fun" games
---
🔥How to Lead Cringe-Free Icebreakers – 10 Pro Tips
One of the first opportunities to inject some fun into your live session is the icebreaker. It's also one of the highest-stakes moments in your session. And you don't want to get it wrong.
Why? Because your group members are still deciding if they trust you and if the session is worth their time. The icebreaker can become the dealbreaker.
Here's a popular LinkedIn post I wrote a few months ago with 10 pro tips for leading cringe-free icebreakers that I've learned over the years. Things like starting easy, gradually increasing risk, finding the stretch zone, and more.
https://www.linkedin.com/posts/gwynwansbrough_how-to-lead-cringe-free-icebreakers-10-activity-7034611715396747264-bUy9?utm_source=share&utm_medium=member_desktop
What's your top tip for leading cringe-free icebreakers?
---
🤔How to "Do Play Right"
​Romy Alexandra is one of my go-to sources for experiential learning and psychological safety. She shares amazing facilitation insights each week on LinkedIn.
Check out her latest post where she walks you through how to avoid coming off as silly and "do play right"👇
https://www.linkedin.com/feed/update/urn:li:activity:7100838984250974211?updateEntityUrn=urn%3Ali%3Afs_feedUpdate%3A%28V2%2Curn%3Ali%3Aactivity%3A7100838984250974211%29
Here are Romy's 5 tips:
🤝 Know your audience: A one-size-fits-all all approach doesn't work
💫Diversify the modalities: Make sure your design has a variety of options
👨‍🏫 Role model: You create psychological safety and comfort when you model a playful sentiment for your group
💃 Challenge by choice: Never force people to do anything but invite them to challenge themselves
📈 Ease in: Gradually increase the playfulness and vulnerability.
How do you "do play right"?
---
🧰My five favorite "fun" games (with instructions)
Looking for some quick ideas to sprinkle some fun into your next session?
Here are my five favorite "fun" activities
I've tried to mix them up so you have a range of options.
Remember, each group is different. The key to success is adapting them to your audience and the session purpose.
These activities are part of the 🧰Breakthrough Facilitation toolkit. It's a database with hundreds of resources and tools that help you create exceptional online experiences.
Access to the full toolkit is reserved for students of my Breakthrough Facilitation course. But I couldn't resist sharing these five with you👇
😅My signature emoji – a 1-3 minute chat warm-up
🎥 Who's in the room – a 5-minute warm-up with Zoom cameras
🔟 Count to 10 – a 5-10 minute focus-building game
📚Meaningful Object – A 6-10 minute storytelling game
🏃🏽Follow the stretch– a 5-minute group movement activity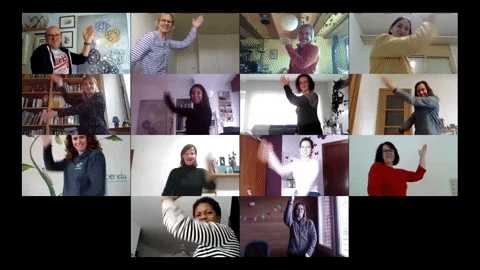 💌 Thanks for reading The Quest

I always love hearing your feedback and suggestions. Just hit reply to share your thoughts and ideas.
If you were forwarded this email, you can subscribe to The Quest 👉here.​
If you enjoy The Quest, I'd appreciate it if you shared it with anyone you think might like it.
Creatively yours,
Whenever you are ready there are 2 more ways I can help you:
👉Custom coaching & team training. Book a free 15-minute zero-commitment call with me to see how I can support you and your team.
👉5-week Live Online Course. The Breakthrough Facilitation course gives you tools, personalized feedback, and a proven framework for designing and leading high-engagement live sessions. Join the interest list and be the first to get the next cohort dates and discounts.