Hello Friends!
In this edition: kick-starting your creativity, choosing creativity, and six word stories. I'd like to dedicate this issue to our American friends who create, inspire, and work for change. We see you👀!
💡5 Easy Ways to Kick-Start Your Creativity. A blog I wrote about to dispel the myth that some of us are born creative while others are not. Working with PYE for 10 years taught me that we are all creative. In the blog I aim to break down some of the myths about creativity and offer some practical tips for building your creative muscle. One of the tips is to develop a creative hobby. I have tinkered with many. If you could pick up a creative hobby, what would it be?
🎥 Creativity Is a Choice. A short video by Seth Godin shared in Ann Handley's newsletter Total Anarchy. Seth Godin is literally everywhere I turn right now. If you don't know him, he is a prolific writer, thinker, doer, entrepreneur, TED talker, online educator, and about 1000 other things. Two things in his short video resonated with me:Our best work happens when we contribute something new, something generous, something that makes an improvement. But making a contribution isn't possible if we don't ship the work. We've misunderstood creativity for a very long time. And that it's not reserved for the few.
📖Six-Word Story: As I was scrolling through my emails, this subject-line caught my eye: Hemmingway Challenge: Write an entire story in six words. I clicked through to see thousands of responses. Legend has it that Hemmingway wrote the six-word story, "For sale: baby shoes, never worn." The six-word story is an example of flash fiction or telling a story with an absolute minimum number of words. It's a tradition that goes back to prehistory and can be found in literary traditions all over the world. I highly recommend that you try it out. Just be forewarned – it's addictive. Here is a sample of some of the entries: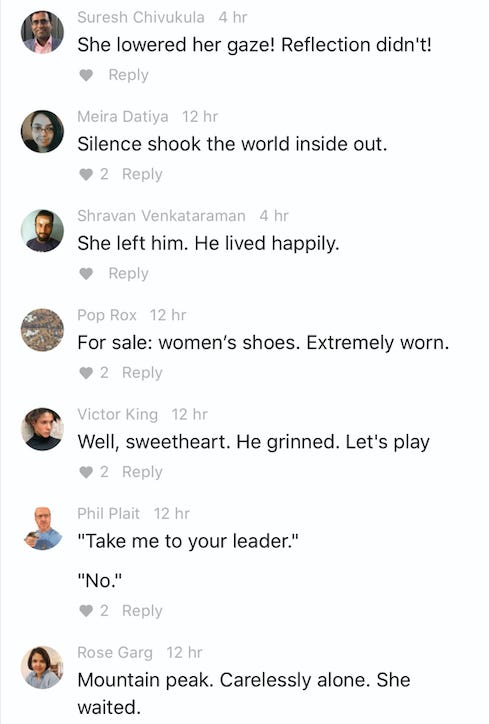 ✨Maya Angelou on creativity: This quote from American poet and civil rights activist Maya Angelou seems particularly timely:
We need to remember that we are all created creative and can invent new scenarios as frequently as they are needed.
🆕New section!: Links and resources from you. Send them and I will share them. School of Life article on worrying from friend and talented writer Delia Boylan (and you can sign up for her brilliant newsletter here); another Daveed Diggs and Rafael Casal podcast from Late Nite Art's Adam Rosendahl; A free online theatre performance SAME-SAME from Wendy Ng in Singapore.
Photo of the Week: Time to turn over a new leaf?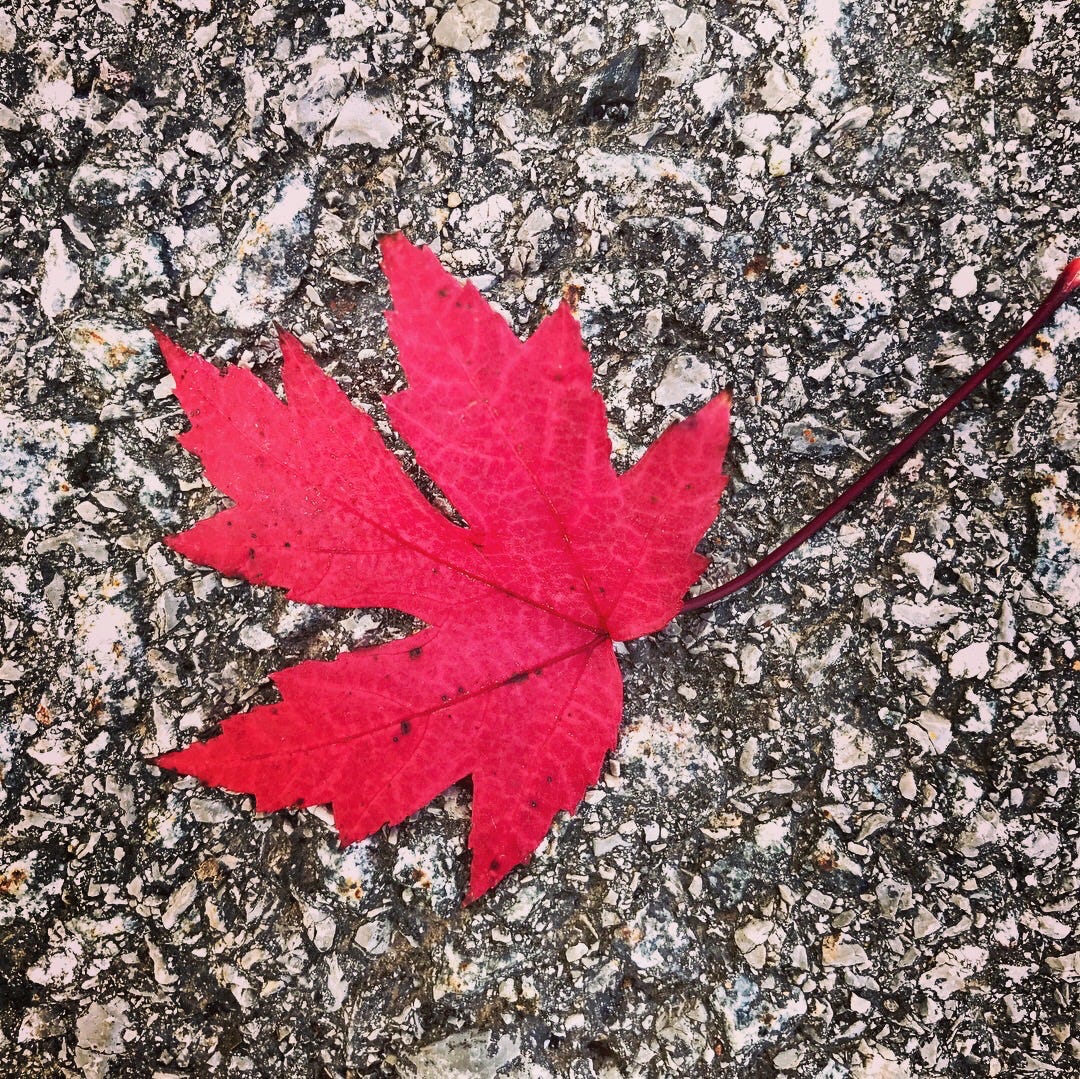 Until next week!
Gwyn