Hello Friends!
Greetings from Barcelona☀️. Many thanks for your feedback on the last edition. It was wonderful to hear from so many of you. I'd like to give a special shout out to Seattle, Cape Town, Toronto.😀If you are joining The Quest for the first time, I'm thrilled to have you on this journey to explore creativity, facilitation, and learning. You can catch up on past editions here.
In this edition: Zoom fatigue, online experience design, and online energizers. It's all about online this week. Here we go!
🤦‍♀️Zoom Fatigue or Boredom?: A blog I wrote with tips for shaking up your next online session. The tips neatly came together into Six C's. I am a true believer that a lot of meaningful work can happen online, especially when the purpose is clear, and there are opportunities for building human connection. What is on your essential checklist?
💻Online Experience Design: I was excited to learn about Jenny Sauer-Klein's work through friend and facilitator Adam Rosendahl. Jenny is a San Francisco-based experience designer who specializes in building human connection in person and online. Check out her free video series called 5 Strategies to Facilitate Connection Online. In these short videos, she covers engagement, connecting early, connecting often, increasing vulnerability, and meta connection strategies.

🧡The 36 Questions That Lead to Love: Jenny mentions this New York Times article in her video on vulnerability. I was glad that she reminded me of the famous 1997 study that finds that close relationships are built on sustained, escalating, reciprocal, personal self-disclosure. I've been thinking about how we can better apply these principles to online engagement to deepen relationships. I'd love to hear about your experiences.
🛠️Online Activity Toolkits: Looking for ideas for your online sessions? Here's a round-up of some brilliant free online resources: Session Lab's 20 Energizers for Virtual Teams and Remote Meetings, The Art of Facilitating Virtual Discussion Groups and Breakouts (thanks to Nick Graham at the Weaving Lab), and PYE's 8-Steps for Creating an Engaging Online Session (video & graphic below).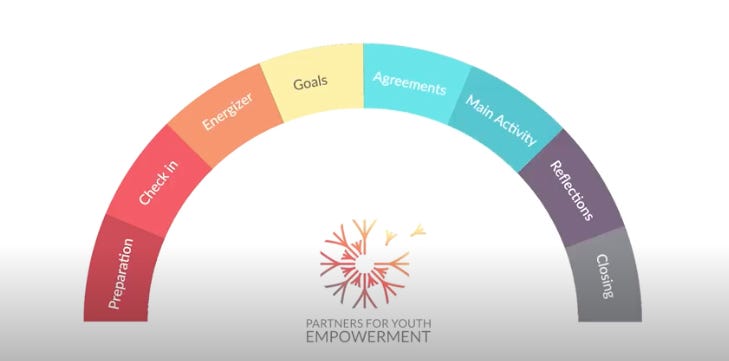 ☝️Wanted: Resources for our colleagues working in areas where online access is a challenge. Thanks to Cape Town-based facilitator Claire Gemmill for reaching out. If you have any experience or resources in ways to overcome the digital divide we'd love to hear from you!
📷Photo of the Week: There is a story behind this one. This summer our friends Sam and Pedro took us to the abandoned site on the coast north of Barcelona of "Radio Liberty". Radio Liberty was a US government-funded radio station that aired political propaganda to communist countries during the cold war. The station was disbanded in 2001. What makes the spot special is 2,800 m2 of murals by Barcelona artist Marina Capdevila that now cover the crumbling buildings around the site. I almost missed this one: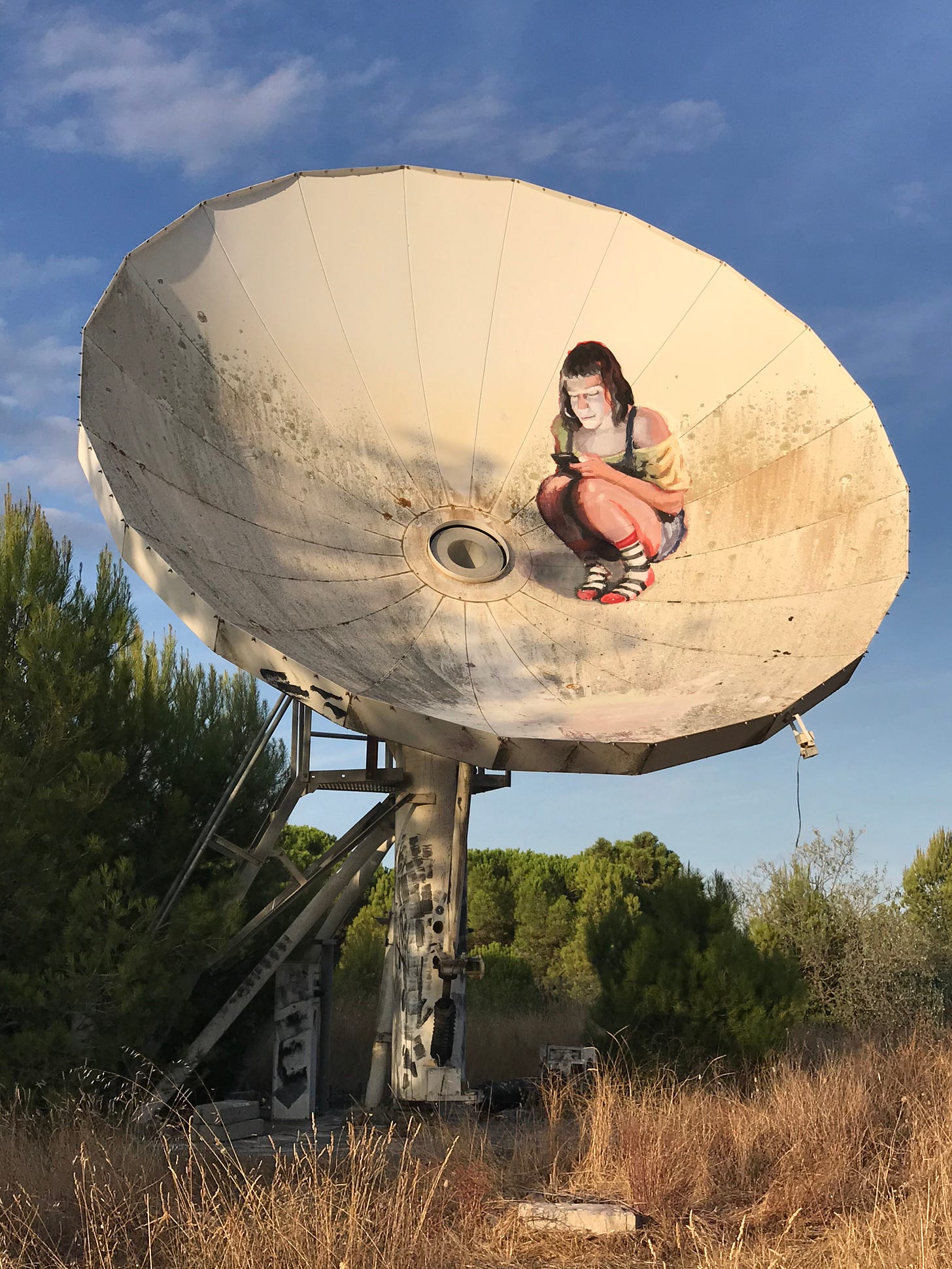 Thanks for reading. I always love hearing your feedback and suggestions. Feel free to email me at gwyn@gwynwansbrough.com.
If you are enjoying The Quest, I'd appreciate it if you shared it with anyone you think might like it.
Until next week!
Gwyn
P.S. If you were forwarded this email and want to subscribe click here: